Steve Flaherty
Steve Flaherty is the Center's Serial Entrepreneur. As an entrepreneur himself, Steve is a resource for all tenants to utilize and connect with. His role includes helping tenants identify needs in their businesses, network with the Central Ohio entrepreneurial ecosystem, and grow and scale their ventures. In addition, he is one of the many faces of the center to the greater entrepreneurial community and works with stakeholders all over the region, state, and even country to help achieve the center's goals of entrepreneurial growth and incubation.
---
Ohio Small Business Development Center at Columbus State Community College
Through the Ohio Small Business Development Center at Columbus State Community College, we provide no-cost business coaching to startup and existing companies, such as business plan development, market research, social media, and outreach strategies. Our services include assistance locating financing options, loan structuring, cash flow analysis, and financial projections.
Michael Bowers
Michael Bowers is a Business Advisor and Director for the Ohio Small Business Development Center (SBDC) at Columbus State Community College. The primary focus of the SBDC is to support prospective and existing entrepreneurs as they seek to start and grow businesses in Central Ohio.
Michael holds a Bachelor's Degree in Economics and Finance from the University of North Alabama and a Master's in Public Administration from The Ohio State University. He has worked with entrepreneurs for over 25 years, 17 of which have been in Columbus with the SBDC. He has a diverse business skill set with experience in banking, private equity, strategic planning, digital media, and marketing.
To find more on Michael visit his LinkedIn profile.
---
SJ Barakony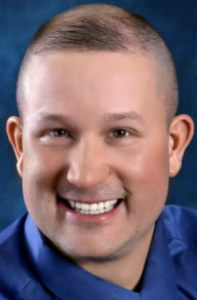 SJ Barakony is an entrepreneurial champion with a boundless appreciation for people, entrepreneurship, liberty, & lifelong learning.
He has ties to many business ventures: He started the Education Sherpa in late 2011; over the next 10+ years, he's partnered the H7 Network; Economic Impact Catalyst; The Entrepreneurial Leap; BeeKonnected, Web Strategy + , and Elevate Capital.
Most recently, he is a City Leader with Founders Live, the first in the state of Ohio.  
He's a thought leader; futurist; guest blogger; super-connector; speaker; historian; & soft skills specialist. Contact him today for any support which you may need for your startup idea/launch, side gig/hustle, and/or self-employed/solopreneur venture.
Schedule a session focusing on mentorship, small group facilitation, and future of work consulting with SJ HERE
Contact SJ: sj@sbsl.education or via his LinkedIn profile
---
Delaware Entrepreneurial Center at OWU is a strong supporter of the Delaware Area Chamber of Commerce. Learn more about the benefits of becoming a member!
---
Delaware Entrepreneurial Center at OWU works with multiple community partners to provide members with helpful resources. 
Legal questions?
Patents, Trademarks, Copyright: Contact member, Rob Lech, rrlech@lechlaw.com
Business Law Questions: Eric Smoot, Legal Shield, info@smootls.com